Sod Installation in Sacramento
When you needed a lawn yesterday, you need E&E Lawn Care to lay some sod!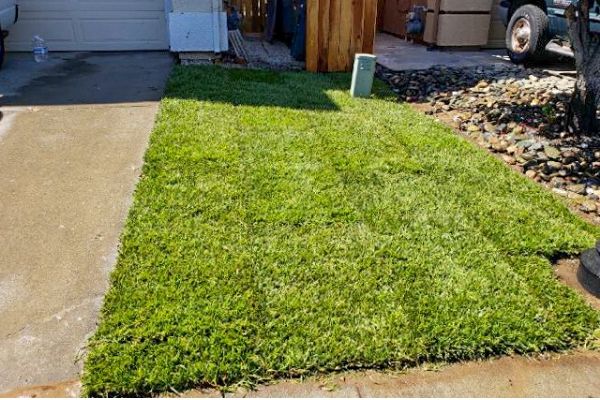 Sod Is The Answer When You Need Grass Fast
Sometimes you simply can't wait for grass seed to germinate.
Hire E&E Lawn Care and you could have a lawn before you return home from work!
Sod is grass that's been carefully raised on a sod farm.  Once the grass is mature enough, special sod-cutting machines cut grass on the sod farm into rectangles or rolls, leaving a 1-2″ layer of soil with the roots intact.
All that needs to be done after that is to place the sod on a prepared soil surface and you have a lawn!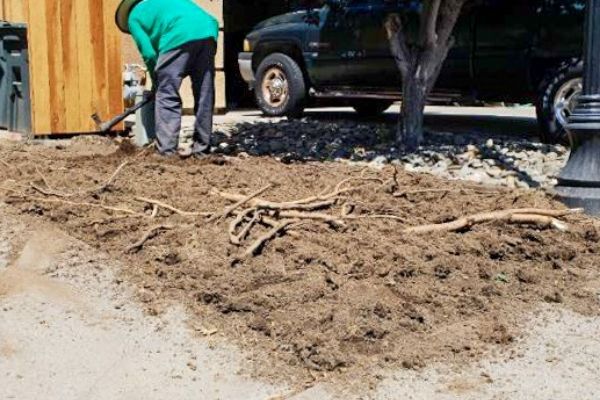 Preparation is Key to a Successful Sod Service
There is an art, and a science to laying sod.
First is sourcing fresh, quality sod.  Without healthy sod, the service will almost surely be unsuccessful.  The sod farms are great at taking care of this for us.
The important part for us is soil preparation.  Sod needs to be laid strategically on soil ready to receive the new roots above.
We prepare the soil by removing any current grass or weeds in the area and tilling the ground.  Any rocks or roots are removed as we level the soil, and then it is time to start laying sod.
Your satisfaction is 100% guaranteed.
Start With Your Free Estimate
Our sod quotes come fast and free.  Request yours today.
Step 1:
Call, text, email us, or complete any form on our website to get started.
Step 2:
We will provide you with our quote quickly with no pushy sales tactics.
Step 3:
When you are ready, let us know if you approve our sod installation quote or have any questions.  That's it!  If you would like to hire us, we will get to work.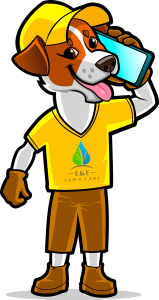 Elk Grove, CA

Rancho Cordova, CA

Pocket-Greenhaven, CA
And nearby communities in South and East Sacramento, CA.
Lawn & Landscape Services
Lawn Mowing
Shrub Pruning
Mulch & Rock Installation
Aerations, Seeding, & Sod
Sprinkler Repair
Fair Pricing & Free Quotes
Family Owned & Operated
Easy Credit Card Payment
Friendly Employees
We're Ready To Start!
Call, text, email, or complete any form.